If your customers include both B2C and B2B customers, you might have a requirement to process an order in the pending state from Shopify into NetSuite before the actual payment is received for the entire order.
The Add pending payment orders into NetSuite advanced setting located under the Settings > Order > Order tab allows you to control the support for importing pending orders. When you enable this setting, the integration app will sync all the orders in the "Pending" state from Shopify to your NetSuite account that have not already been retrieved and synced previously. In general, this includes orders where the payment is typically received outside of Shopify, such as B2B orders or payment methods like COD.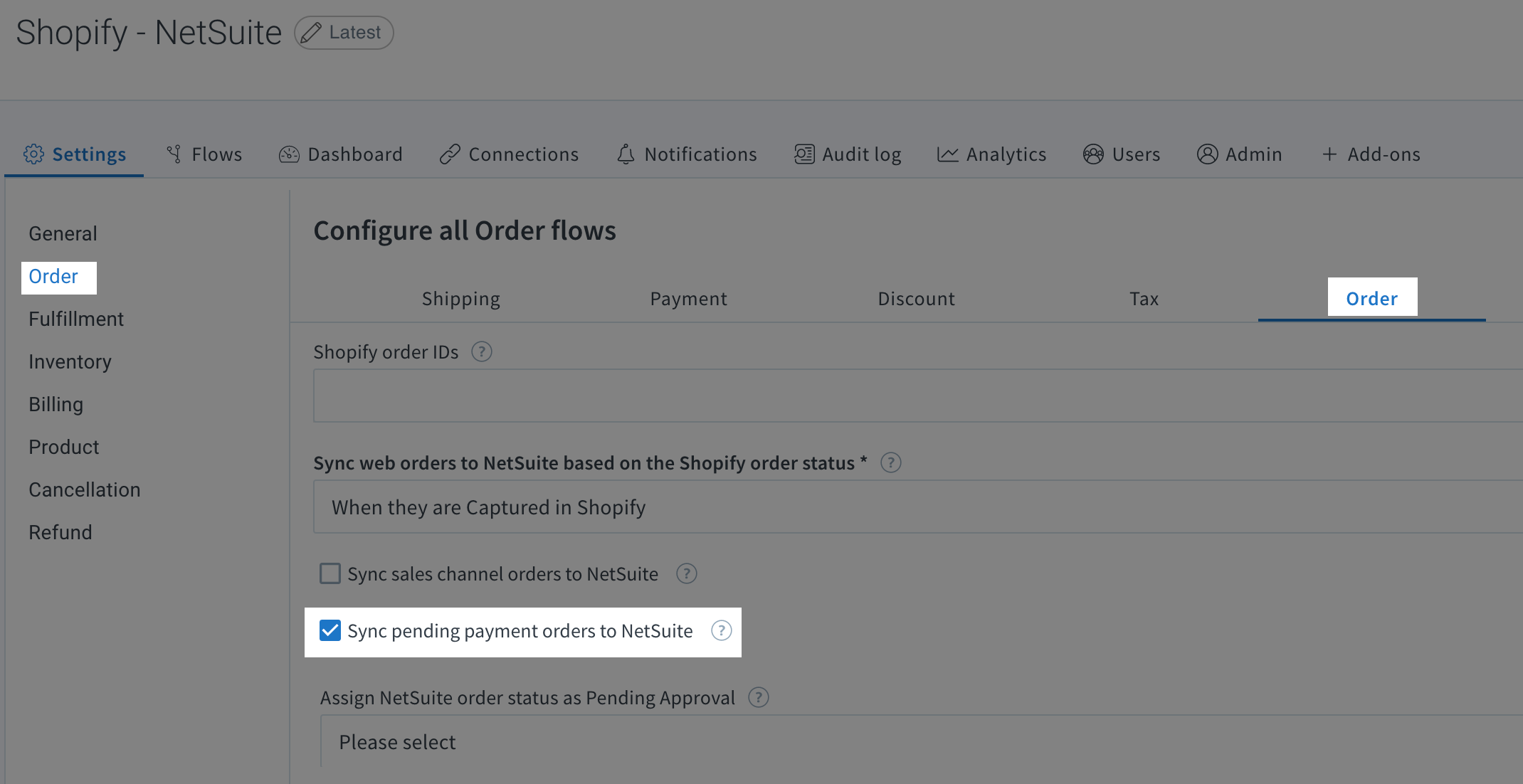 To know more about finding payment gateway names, see Retrieving Shopify Payment Gateway Ids.
Note:
This feature is most useful when there is a requirement to import business-to-business (B2B) company's pending orders from Shopify and then process the payments in NetSuite.

The billing information is exported by the Billing Export integration flow only once the order is fully billed in NetSuite.