There are cases when orders do not trigger the order import at all. In these cases, you can manually enter the internal ID of the order to import it. You can enter up to 5 order IDs at a time separated by commas.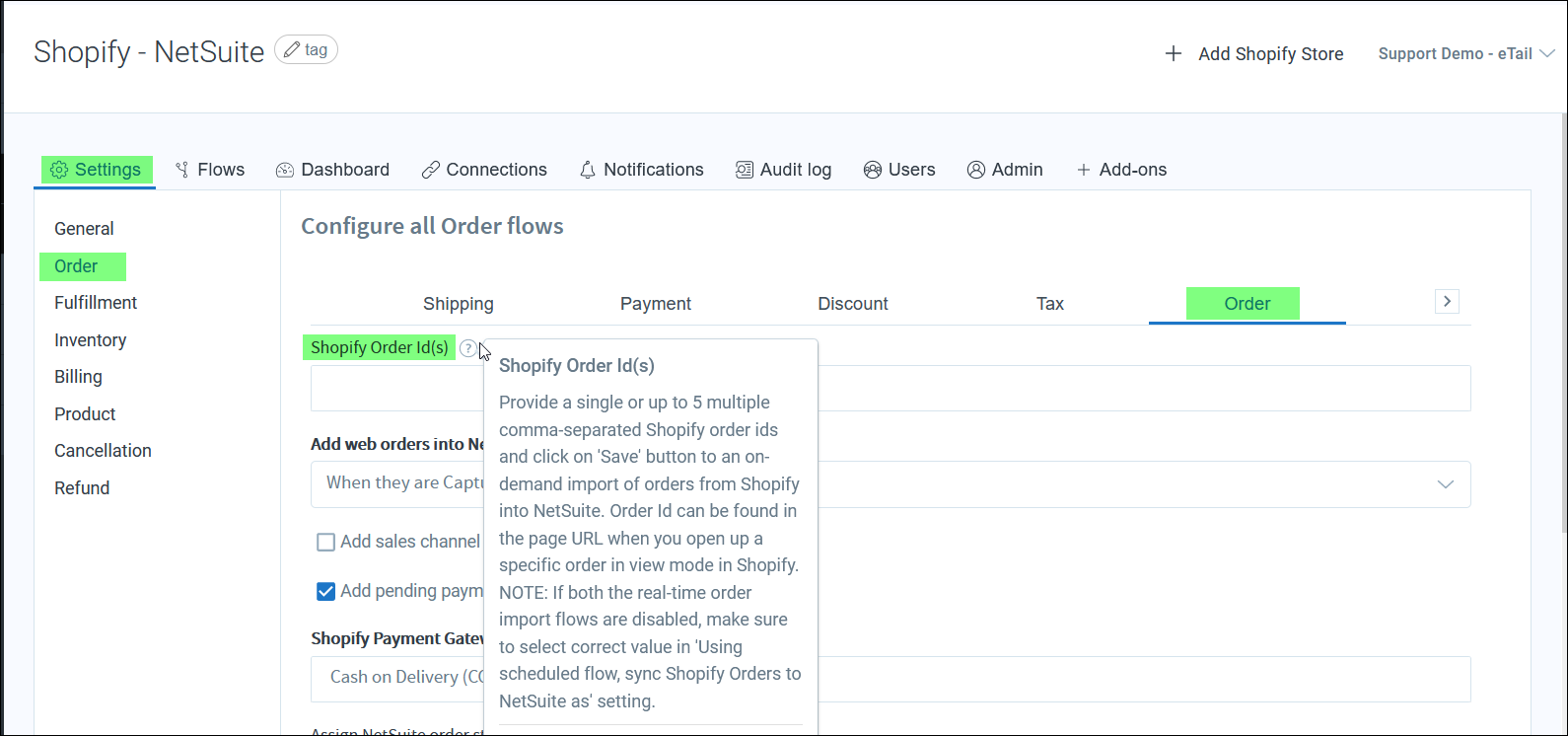 You will need to enter the Internal ID of the order shown in the address bar.

You will see the order import run on the dashboard. Check to make sure that the import was successful.