Since NetSuite accepts the State Code value, a Custom record, Celigo Import Lookup, is included in the Salesforce-NetSuite IA. This Custom record includes an External value and NetSuite Value, mainly used for the Address States.
Let us take an example for working on Texas state.
You need to check in your NetSuite Account if you have the following:
External Value: Texas
NetSuite Value: TX

Then in your Billing and Shipping State mapping, do a dynamic lookup for the Celigo Import Lookup record: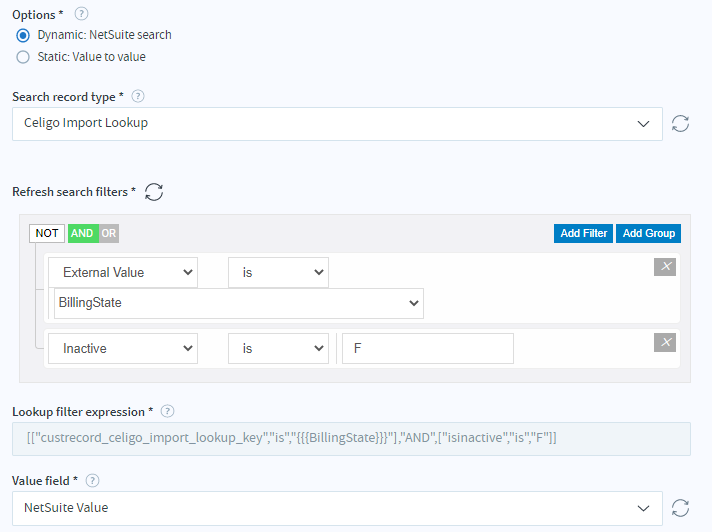 If this works for Texas on Create, you may need to do the same for other States.