My Profile/Account
Click the icon in the top right corner of integrator.io. Then, click My Profile, or My Account (if you are the account owner), to access your profile information.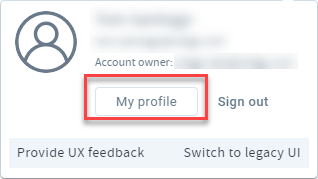 You can set preferences and also reset your password from this area. Note that password reset emails are sent from noreply@celigo.com. You or your IT team may need to add @celigo.com to a whitelist so you can receive emails.
Profile section
All users have access to the Profile tab shown below. Depending on your access, you may see additional tabs.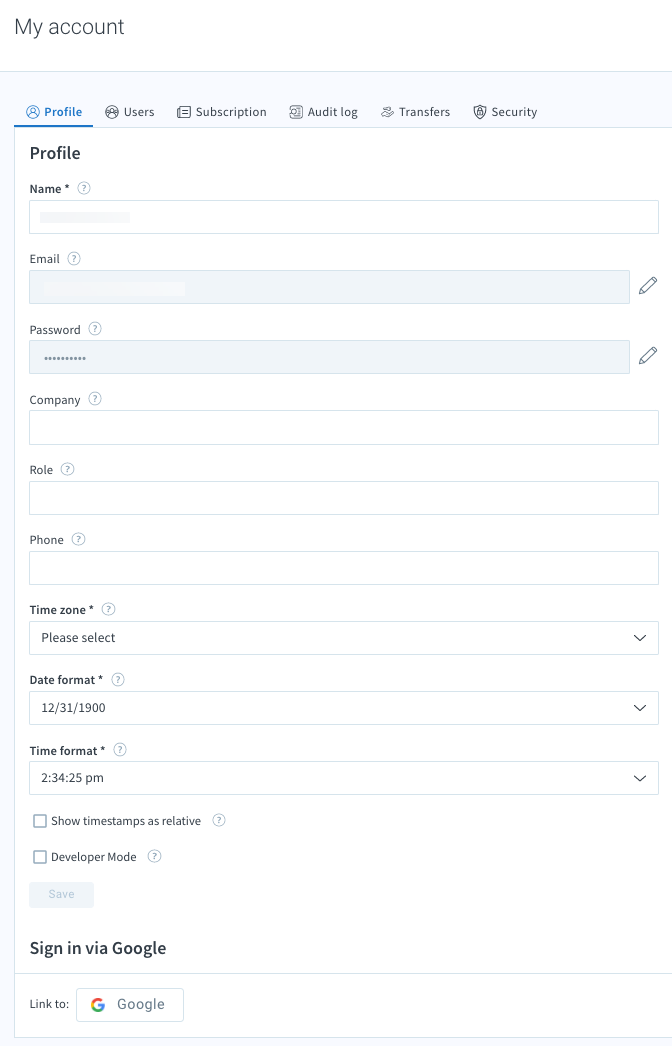 Field Descriptions
| | |
| --- | --- |
| Field name | Description |
| Name | Enter your name |
| Email | The email you signed with is displayed here |
| Password | You can change your password with the pencil icon to the right of the field. |
| Company | Your company name. |
| Role | You can use the role at your company and/or your NetSuite role. |
| Phone | Provide a phone number |
| Time zone | Choose your time zone. |
| Date format | Choose your preferred date format. |
| Time format | Choose your preferred time format. |
| Show timestamps as relative | If you prefer to see relative time displayed across all dashboards and resource tables instead of the absolute time, check this checkbox. (For example, to see that a run completed "4 hours ago" instead of 2022-02-10 3:30:02 PM, enable this option.) |
| Developer Mode | Check this checkbox to build scripts and access the Dev playground. |
| Sign in via Google | You can sign in with Google if your email address is hosted by Google. |