In Cash Application Manager, bank files might not have been successfully imported for various reasons.
If you are unable to retry the error in the flow Bank file to NetSuite, try the manual option instead:
To select a specific bank, on your dashboard filter by the Bank file to NetSuite flow.

In the

Actions

overflow menu, confirm that you have the

Download file

option. If it is present, continue to download the file.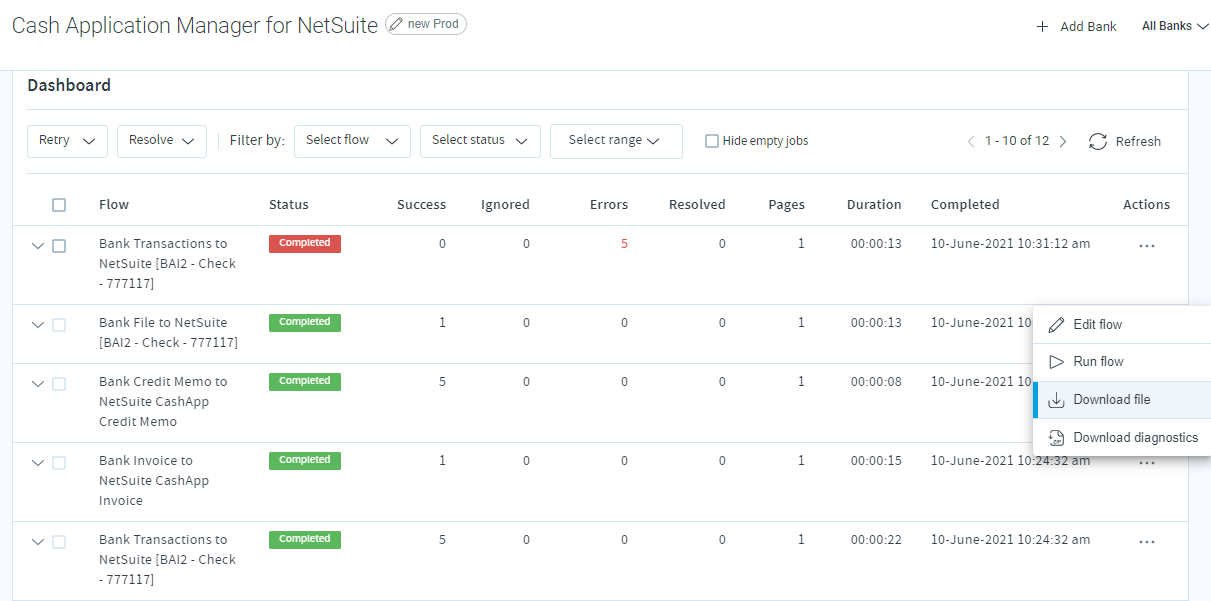 Save the file locally or on a network folder.
In Settings > General, click Enable manual upload mode and save.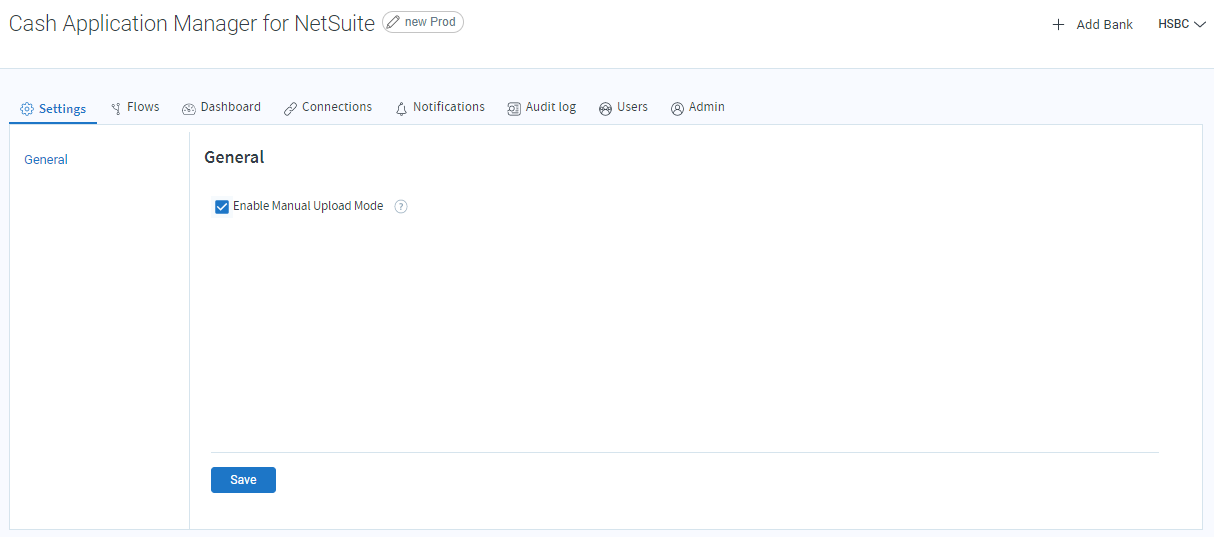 Also under the flow's Settings, click Allow duplicate files and save.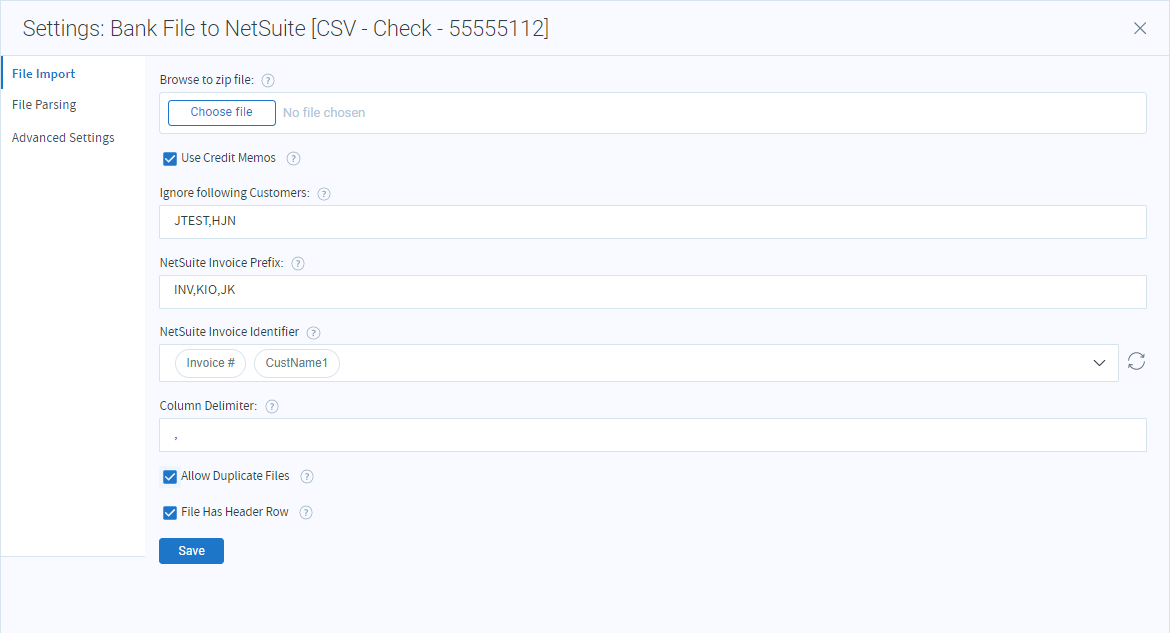 Manually run the flow Bank file to NetSuite.
After the import has been completed, uncheck the settings enabled above: Allow duplicate files and Enable manual upload mode.