Contents
Release schedule
Celigo has product releases every quarter for the integration platform – integrator.io and prebuilt integration apps, typically as follows:
A major release that includes significant product changes such as new features, enhancements, and bug fixes
A small maintenance release, primarily to address any critical issues
The planned release schedule as shown below applies to integrator.io and integration apps that require an update.
Planned releases for integrator.io and integration apps
YYYY.R<1,2,3, and 4> represent major releases. For example, 2022.R1, 2022.R2, 2022.R3, and 2022.R4.
YYYY.R<1,2,3, and 4> MR represent maintenance releases. For example, 2022. R1 MR, 2022.R2 MR, 2022.R3 MR, and 2022.R4 MR.
No disruption of service
Celigo adopts a rolling deployment strategy for its releases. In this type of deployment, a new version is rolled out slowly and replaces all instances of the previous version. We deploy the updated software package on one server at a time ensuring zero downtime. A healthy instance of the new version replaces an instance of the previous version, so this helps to avoid errors during the version upgrade. Your integrations will not run into any issues during a version upgrade; all flows that are in progress during the time of release deployment will continue to run as usual.
Version updates are automatic
After Celigo deploys a new release, there's no upgrade activity that you have to perform to use the latest version. You can immediately start using the new features. At any time if you're not sure about the current version you are running, you can check the latest release notes version in the Help Center.
integrator.io – See the What's new page.
Integration apps – See the "Release notes" section within the updated Integrations apps documentation. Here's an example for Amazon Seller Central – NetSuite.

Also, you can see which integration app version you are using in the Admin tab if you are an account owner or administrator.

Integration app version
Release announcements
Prior to a release, we actively engage with our customers to let you know about upcoming changes in the next release via email and in-app announcements. Typically about three weeks before a major release or about one week before a maintenance release, you will receive the first announcement. We'll also send a reminder about the upcoming release, and then a final announcement once the new release is live. We typically include a pre-release version of the release notes linked to all the announcements, so that you can read about the upcoming changes in more detail ahead of each release. Final versions of the release notes are published on the day when the release goes live.
If you missed reading the release notes or if you want to access it later, you can use either of two options:
Check the What's new page from within integrator.io. When signed into integrator.io, click What's new on the navigation menu.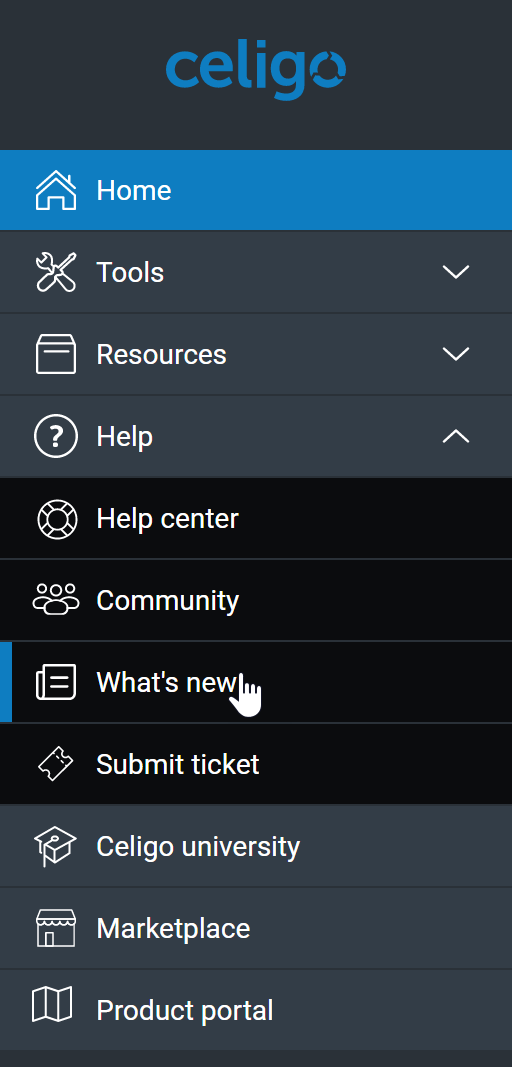 Check the latest changes
Directly access the Help Center, then for

integrator.io – Click the What's new tile on the Home page. (This section also includes release notes for NetSuite bundles.)
Integration apps – Click any prebuilt Integration app tile on the Integration apps page and see its Release Notes section.
Take the release survey!
Currently, we include a survey link in the quarterly integrator.io and integration app release notes. You can click Take the survey to participate in the survey, and let us know your thoughts about the features we've included in a release or your experience if you've tried out any feature.

Release survey
Your opinions matter! They help us to improve the user experience with our products. Your rating will help us know whether a feature has exceeded or met your expectations or perhaps whether there's something more that we need to do.