In the Cash Application Manager dashboard, the transactions are loaded into a table. A visual chart is provided, enabling you to navigate the transactions by category: Unapplied, Unidentified, Partially Applied, Applied. Select the transactions (Transaction Number column) to open the records in NetSuite.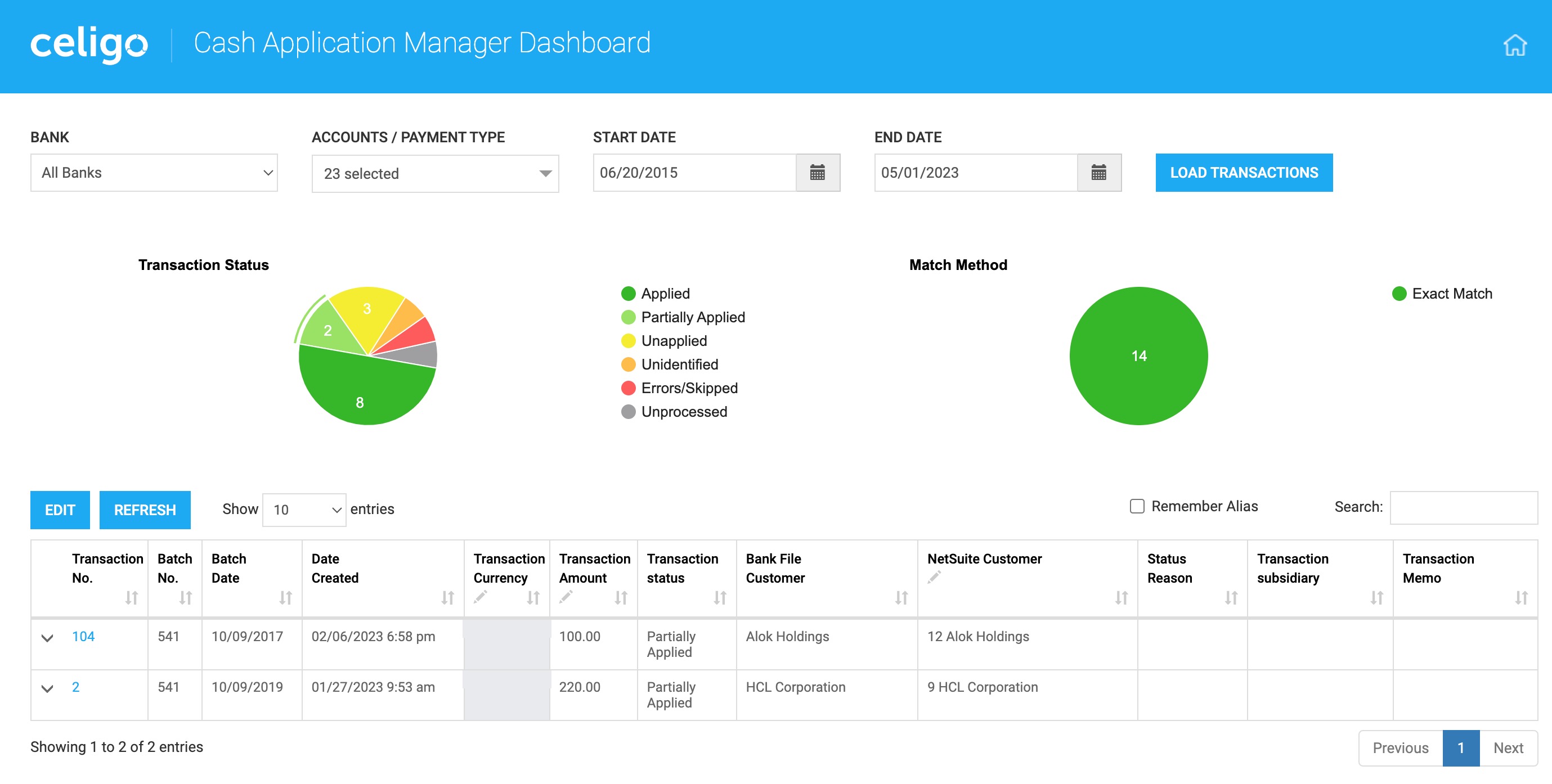 Reconcile partially applied records
Partially applied refers to the number of invoices within the transaction, some of which are identified and some are not. Payments are only created for identified invoices.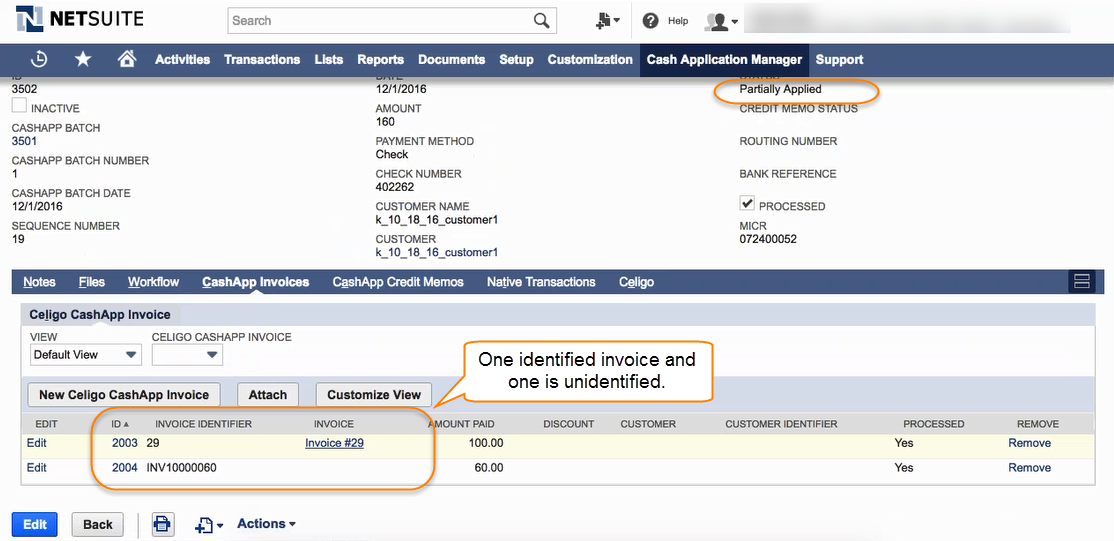 To resolve, link to the correct invoice. The payment is automatically created and the status changes to Applied.