In the Cash Application Manager dashboard, the transactions are loaded into a table. A visual chart is provided, enabling you to navigate the transactions by category: Unapplied, Unidentified, Partially Applied, and Applied. Select the transactions (Transaction Number column) to open the records in NetSuite.
Click the Unidentified section in the circular graphic to display the corresponding table. Unidentified indicates that the Cash Application Manager did not find the NetSuite customer for the payment and the invoices also do not match (per the specified rules).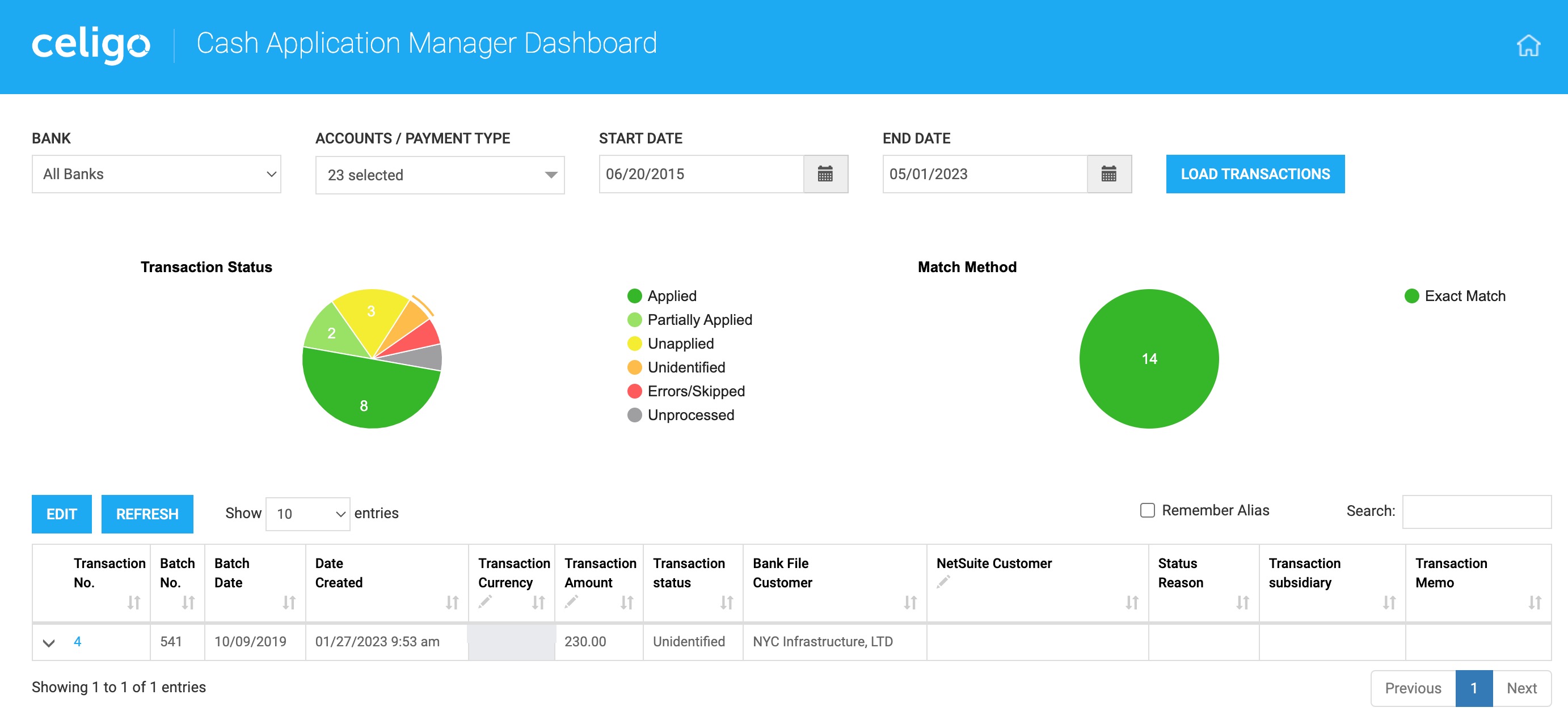 From the table, select the record under the 'Transaction Number' column. The record opens in NetSuite.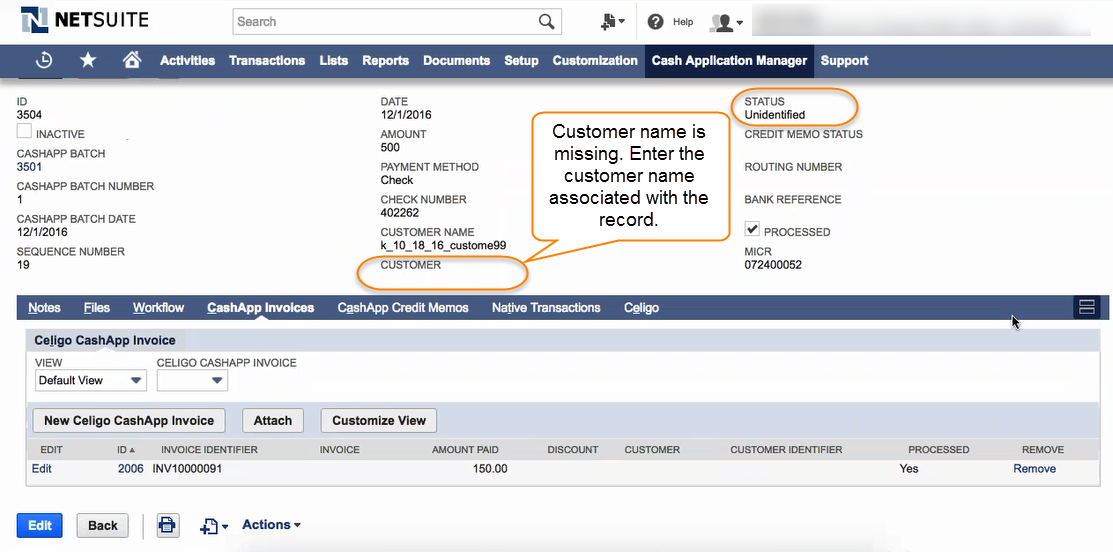 To resolve the unidentified cases, edit the transactions and correct the customer name to match in both systems and also update the associated invoices.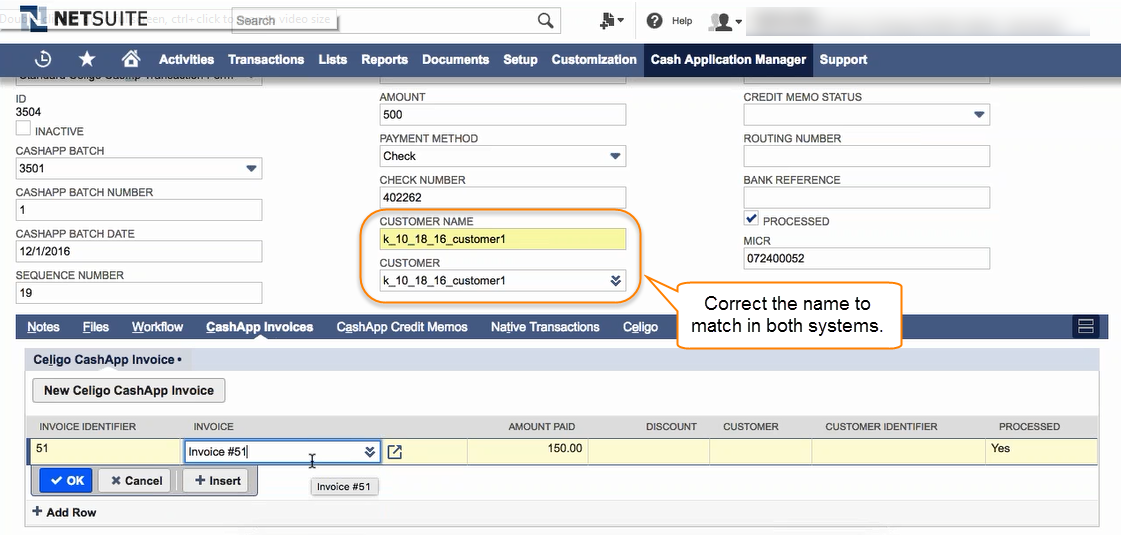 The associated invoices are also corrected.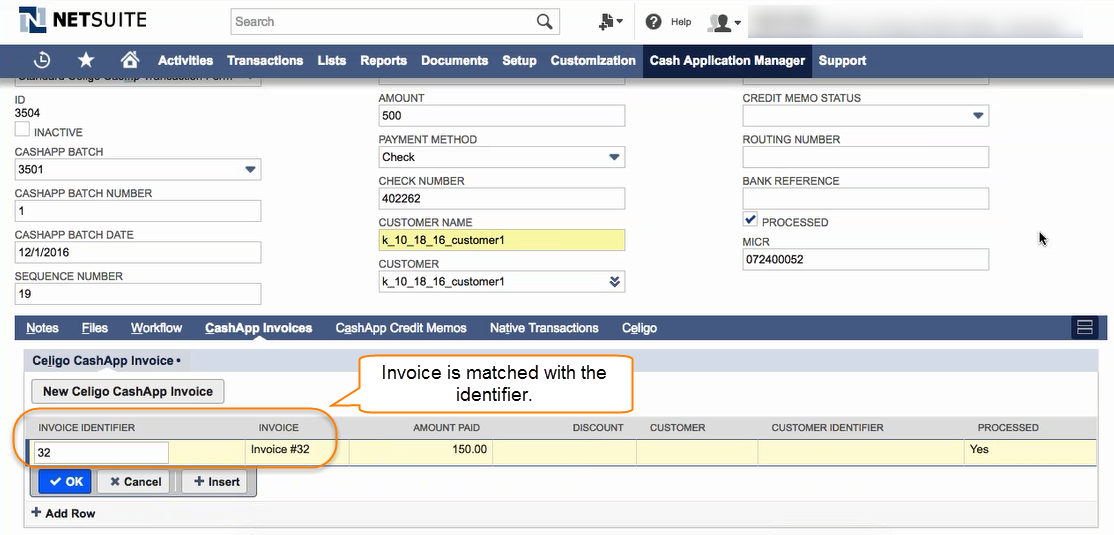 After updating the customer and the invoice and saving the record. Because of this user event, the rule engine runs again and updates the status. The status changes to 'Applied'. The payments get created and the invoices are linked to the payments as shown.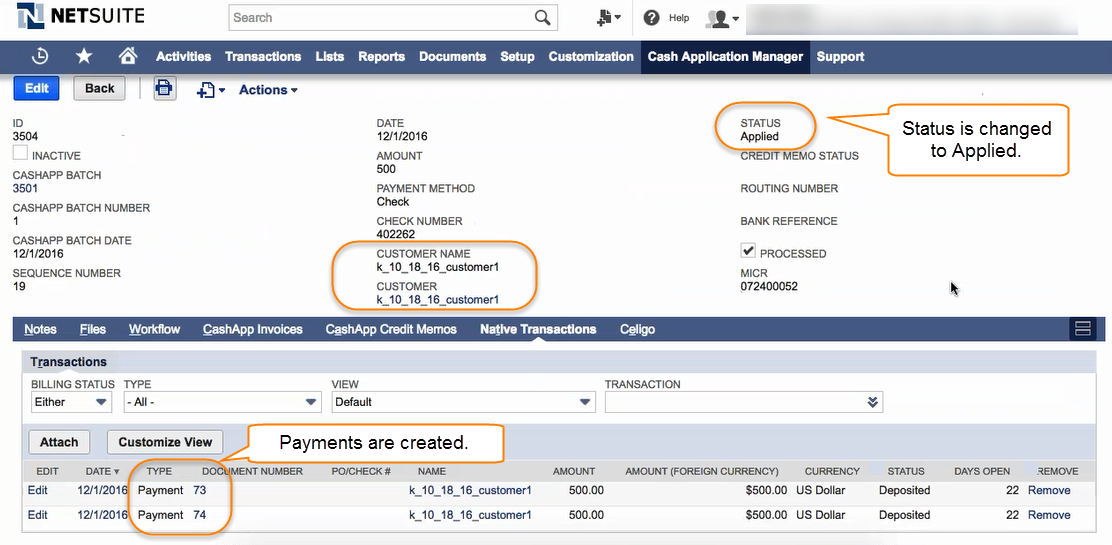 The dashboard also reflects the change. The unidentified status changes to applied and the count is updated.
Similarly, the other records (unapplied and partially applied) also can be identified in the Dashboard and resolved in NetSuite.