Problem: Error "Failed to add Shopify Order 'XXXX'Exported value is empty/undefined for the field:$shipping_lines_1.title" is being generated on order import.
Resolution: A shipping line must be entered for the order.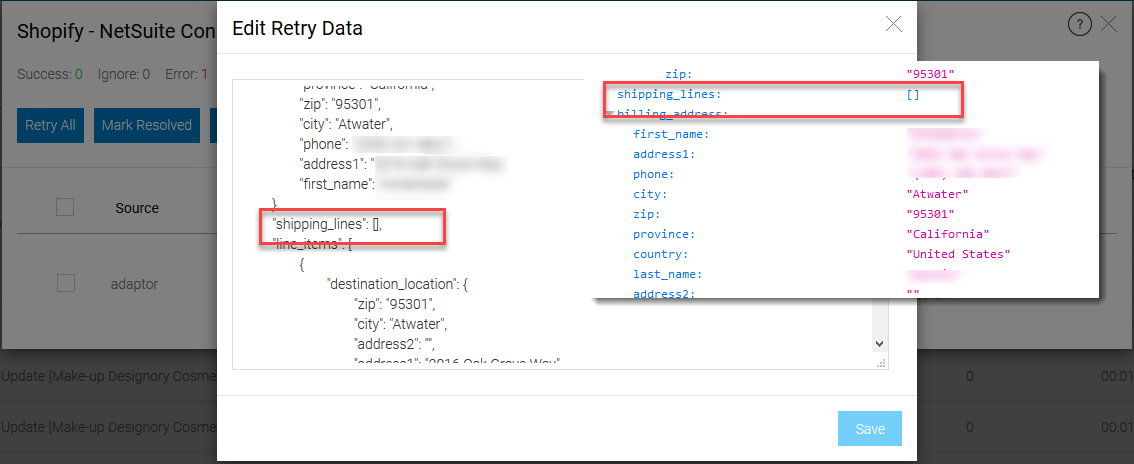 "Fail if Unique Match Not Found" should be un-marked. Instead, use "Default Lookup Value" and set a default value that you want to use. 
Update the Lookup Table as needed when entering in new shipping lines.