Creating a Zendesk Ticket for a new Organization and a new User within the Organization.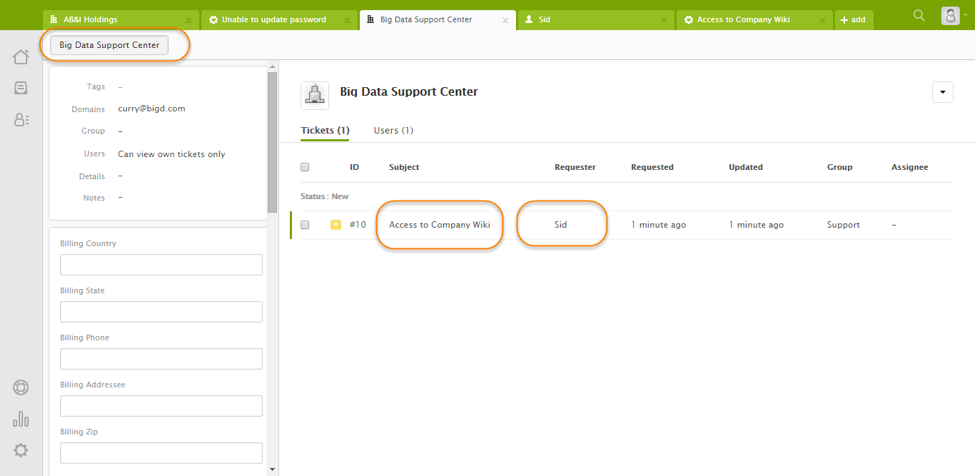 The integration dashboard shows three records being exported successfully.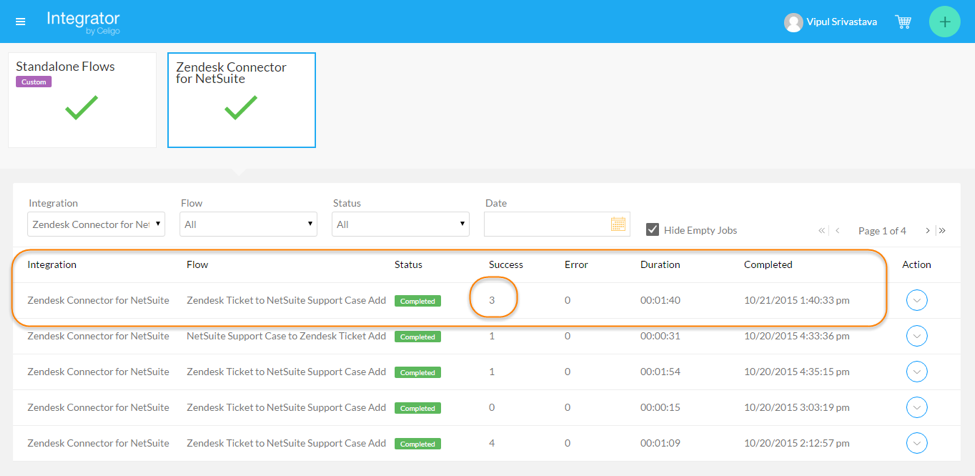 The record appears in NetSuite as a new case. The Organization is also created as a Customer and a new Contact is created for the user. This user and organization did not exist in NetSuite before.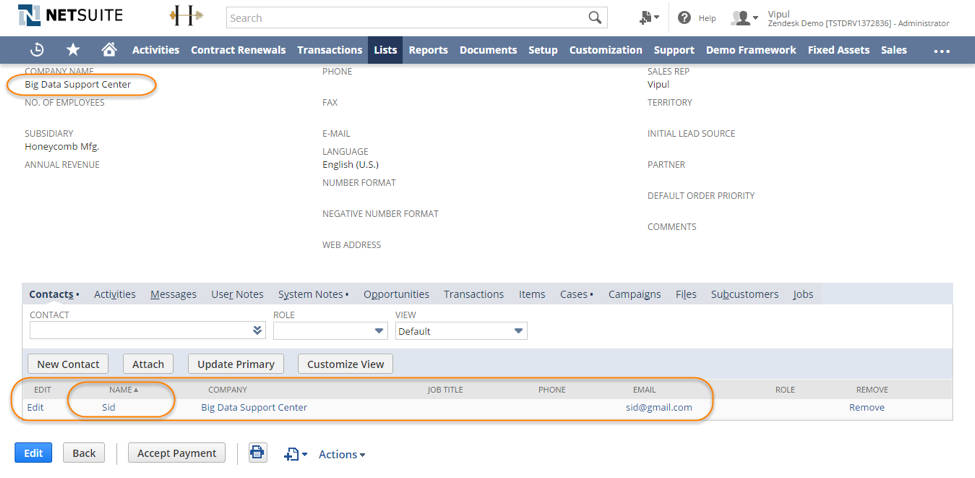 Showing the updated priority of a ticket synced with NetSuite Case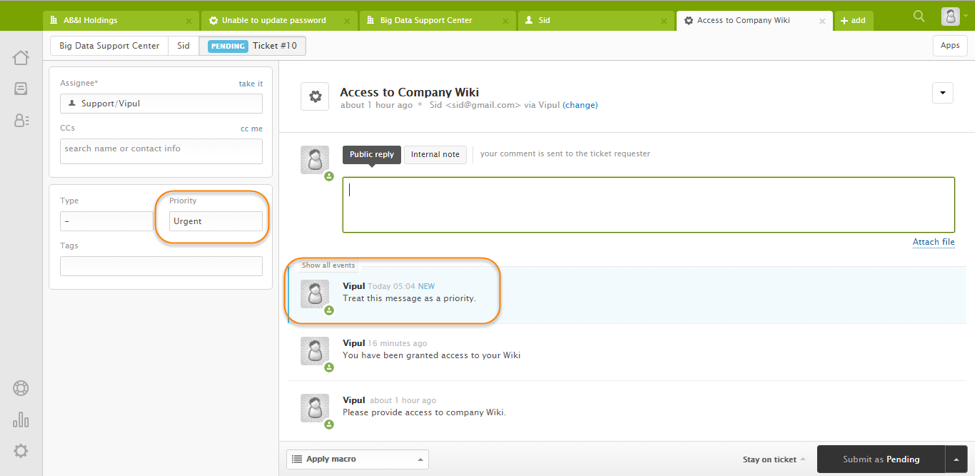 Integrator dashboard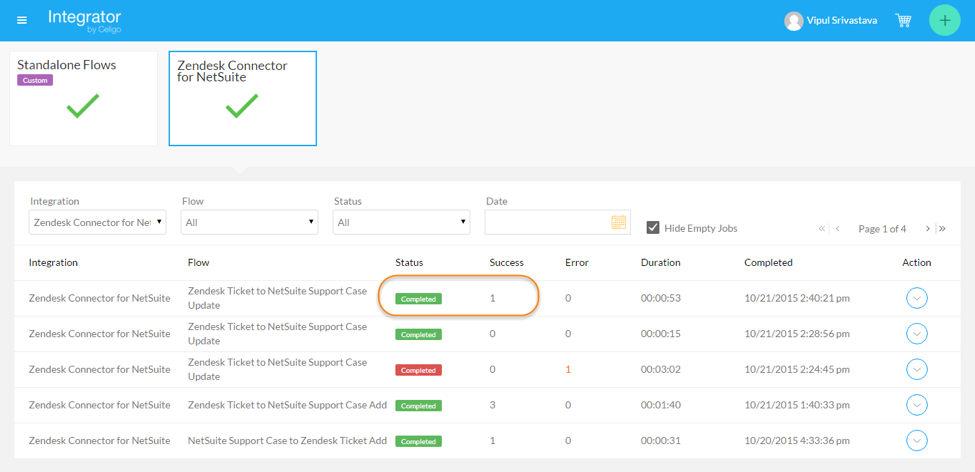 The record in NetSuite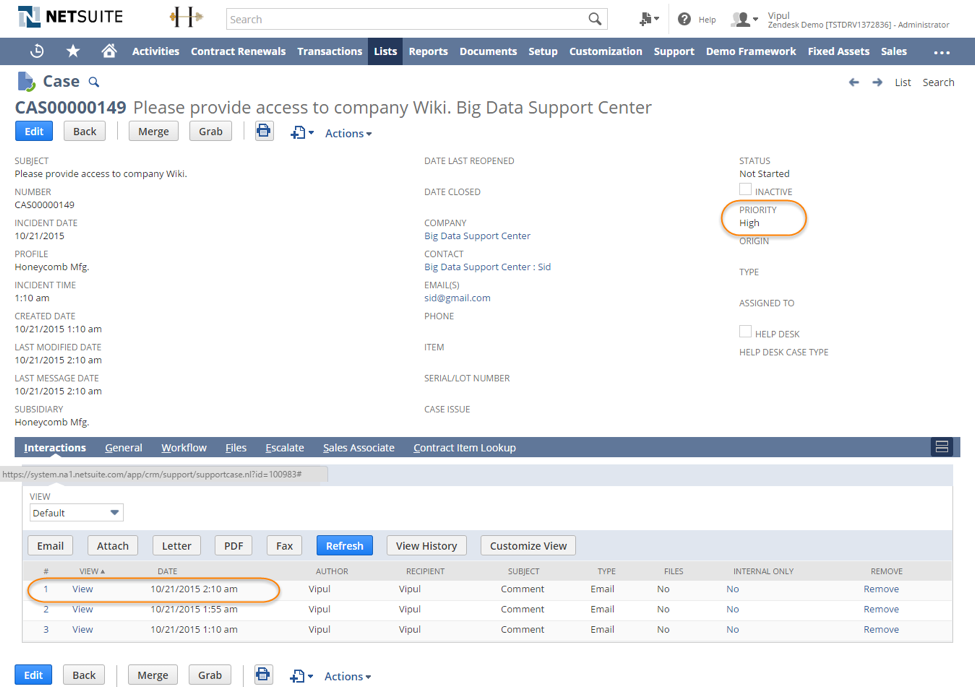 Click View to see the message