This flow synchronises the movement of Zendesk tickets into NetSuite Cases. When a Zendesk ticket is created, the ticket can be moved into NetSuite by triggering a data flow from the Integrator dashboard. The flow can also be scheduled to run at desired intervals. The ticket is associated with a user in Zendesk and in NetSuite, the case is associated with a user and also tied to the user's company, i.e the customer record. The following images depict the creation of a ticket in NetSuite, triggering of the data flow and the export of ticket data into NetSuite.
Note: All Zendesk agents must exist in NetSuite as an Employee.
For the update ticket scenario, the process is same as for create scenario. When a Zendesk ticket is updated and flow is triggered, the updated record is visible in the NetSuite cases. Sample screens: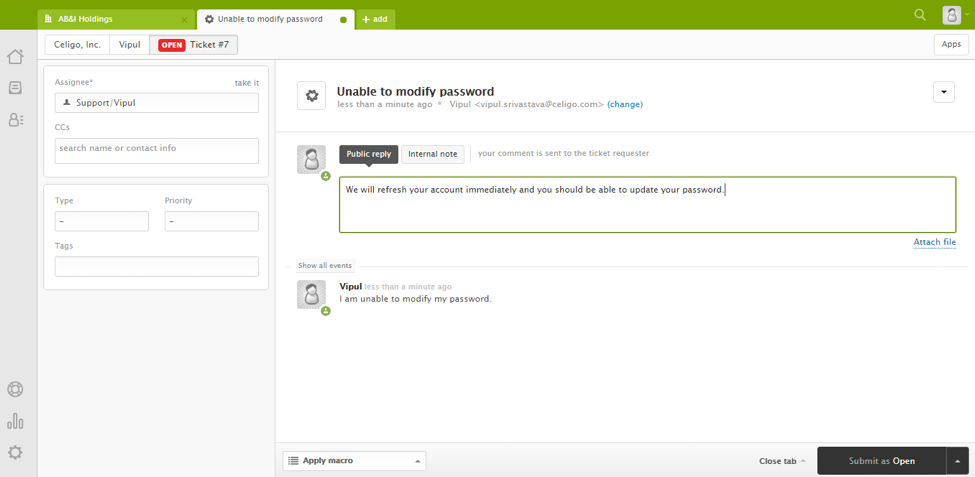 In the integrator, select the checkbox and save the setting Enable updating Zendesk Tickets as NetSuite Support Cases. The play icon (run button) is enabled only after the setting is saved.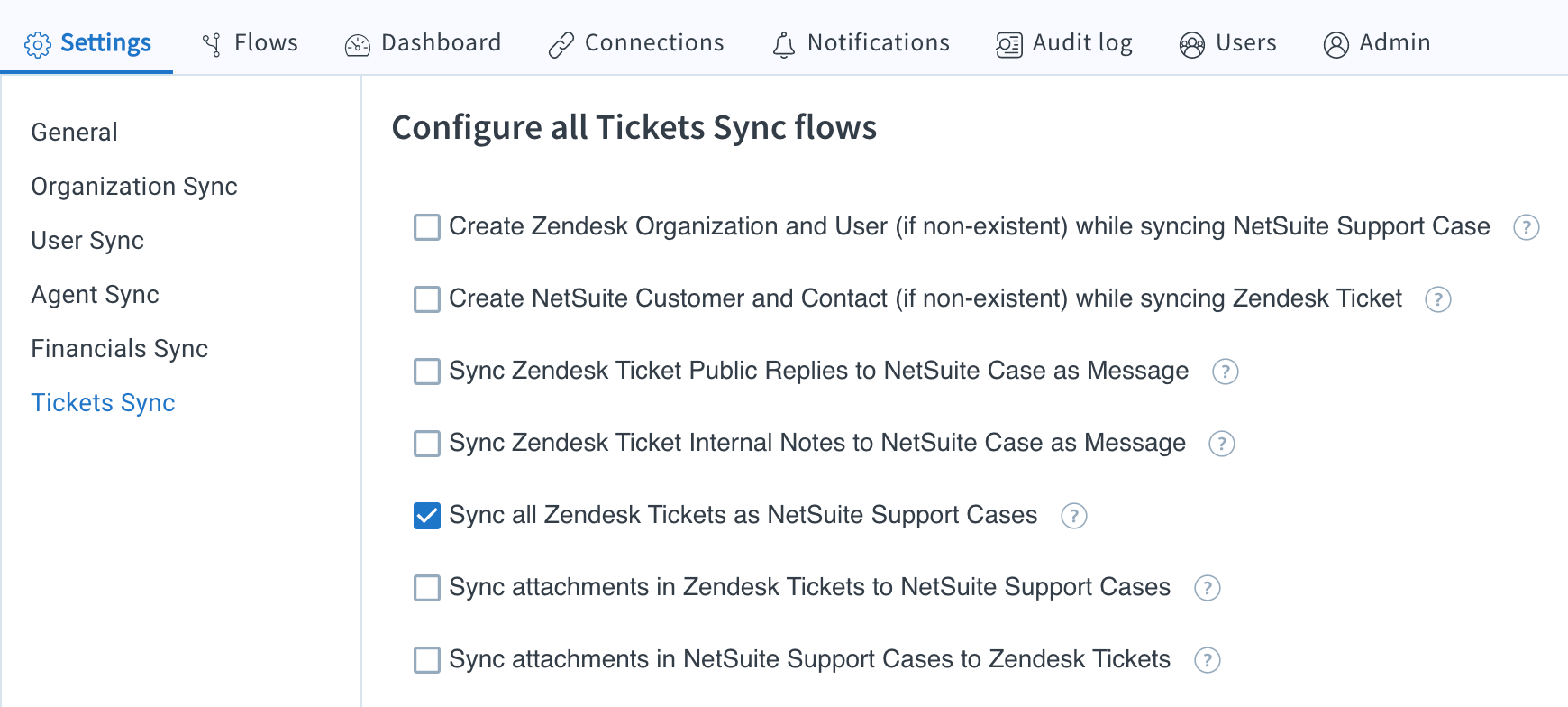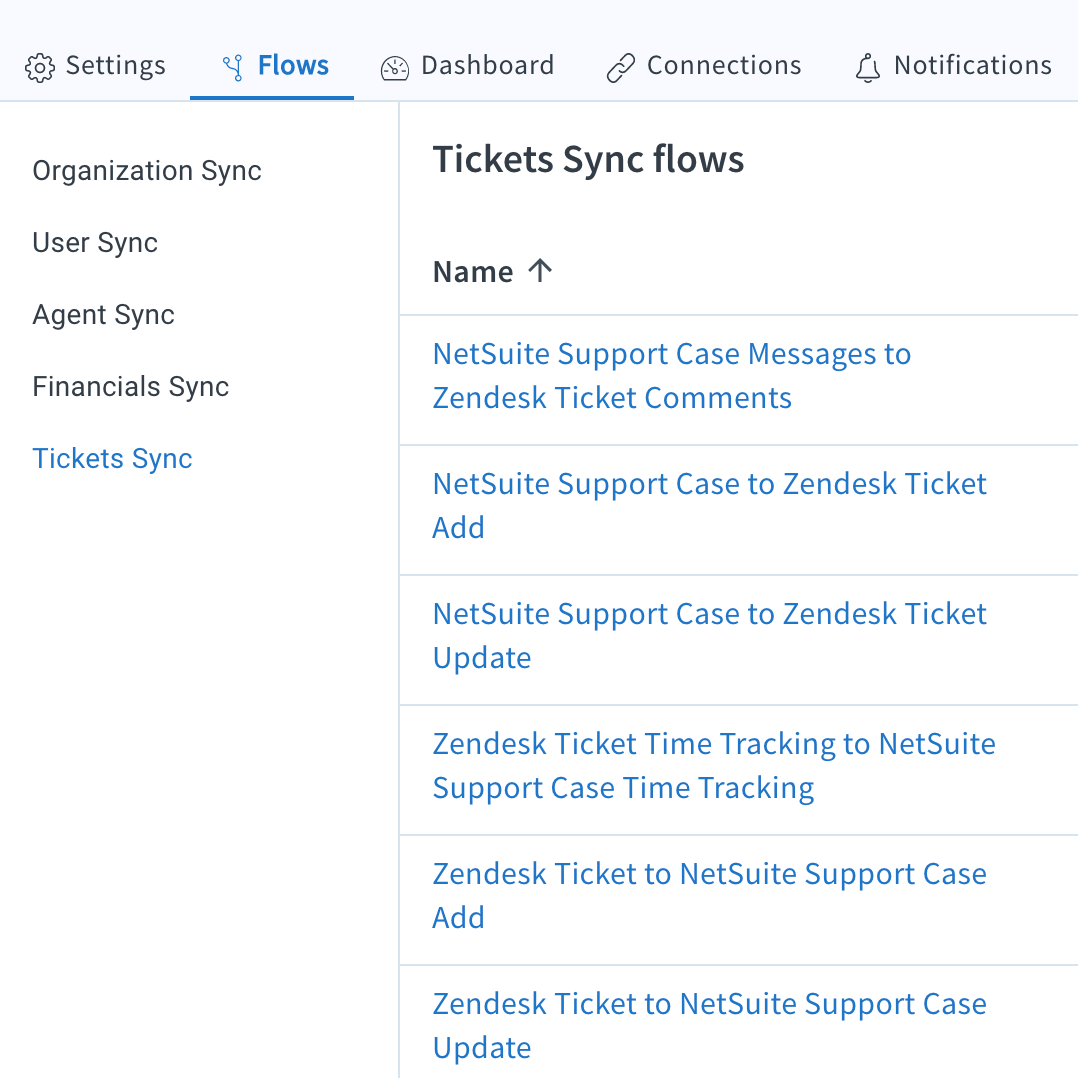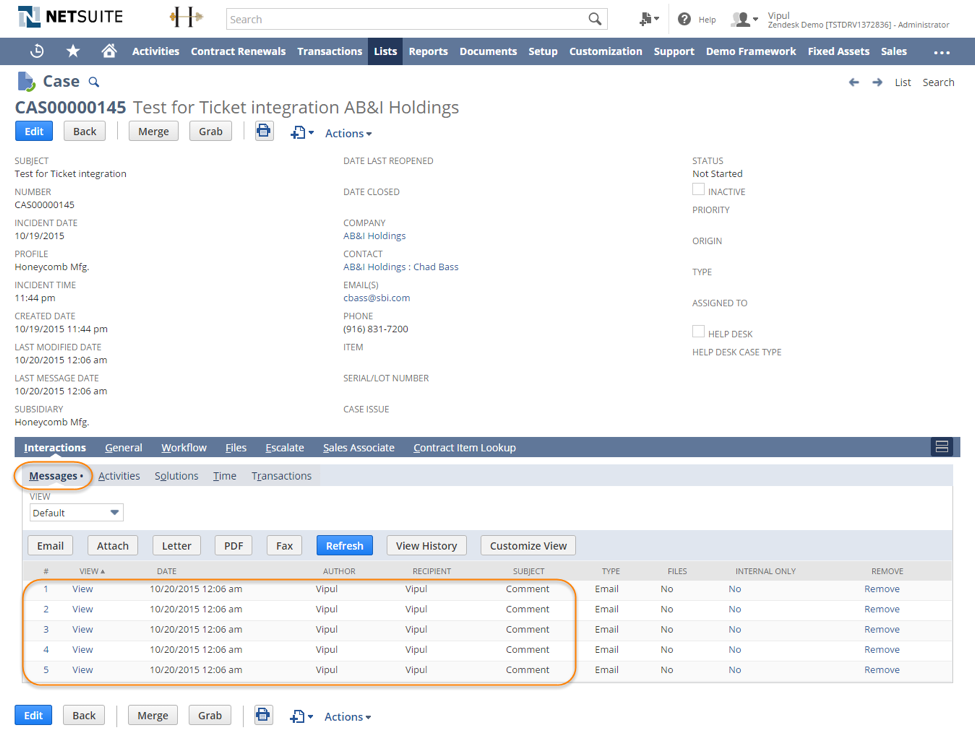 The synced record is identified by the Zendesk ID under the Custom subtab in the Customer record.