HubSpot documentation: API guide, Authentication
Start establishing a connection to HubSpot in either of the following ways:
From the

Resources

menu, select

Connections. Then, click

+ Create connection

at the top right.
– or –
While working in a new or existing integration, you can add an application to a flow by clicking

Add source

or

Add destination/lookup.
In the resulting Application list, select HubSpot.

Token-based authentication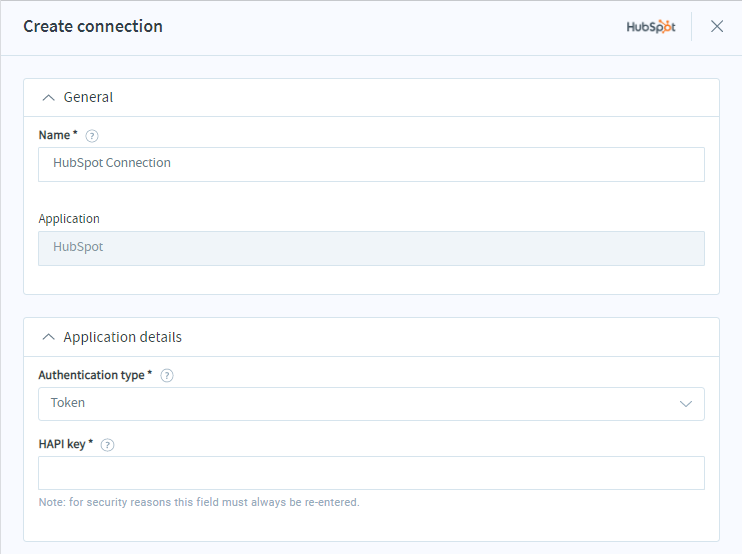 Name (required): Name the connection.
Connection type (required): The form will automatically select Hubspot.
Authentication type (required): Select Token if your service relies on token-based authentication. The token may exist in the header, URL, or body of the HTTP request. This method also supports refreshing tokens if the service being called supports it. (The OAuth 2.0 option is described elsewhere.)
HAPI key (required): Enter the HubSpot API key (HAPI) key. For instructions, see Access your HubSpot API key.
Borrow concurrency from (optional): Select another connection from the list....
Concurrency level (optional): Up to 25 allowed....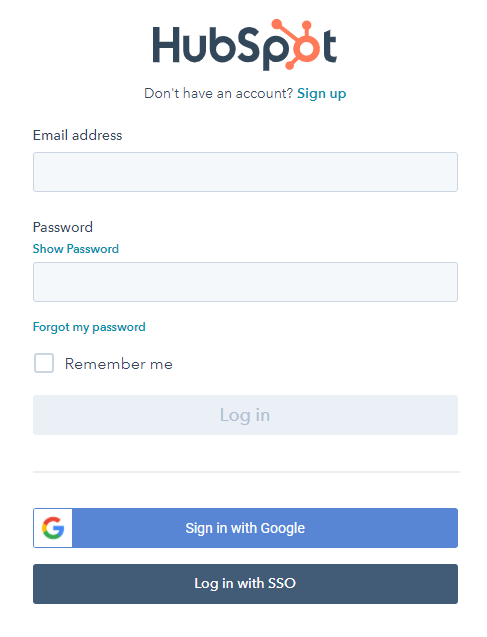 Email address: Enter your registered email address.
Password: Enter your password and click Log in. The following page displays.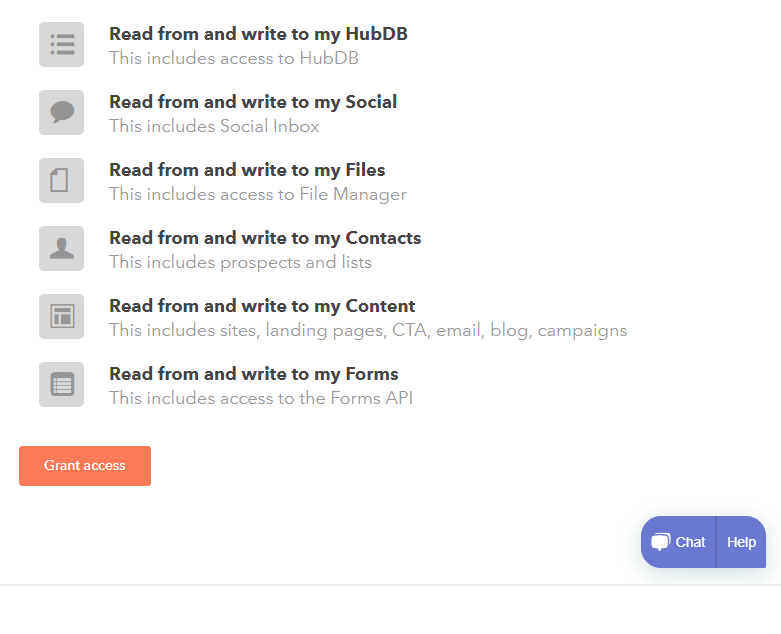 Click Grant access to establish the connection
Read more about this connector: