You can create a journal entry to write-off small underpayments for the invoice(s). You are required to select the Write-off account and the threshold amount/percentage to create a journal entry.
Navigate to Bank Transactions to NetSuite flow > Settings > File Processing and provide the values in the fields highlighted below as required.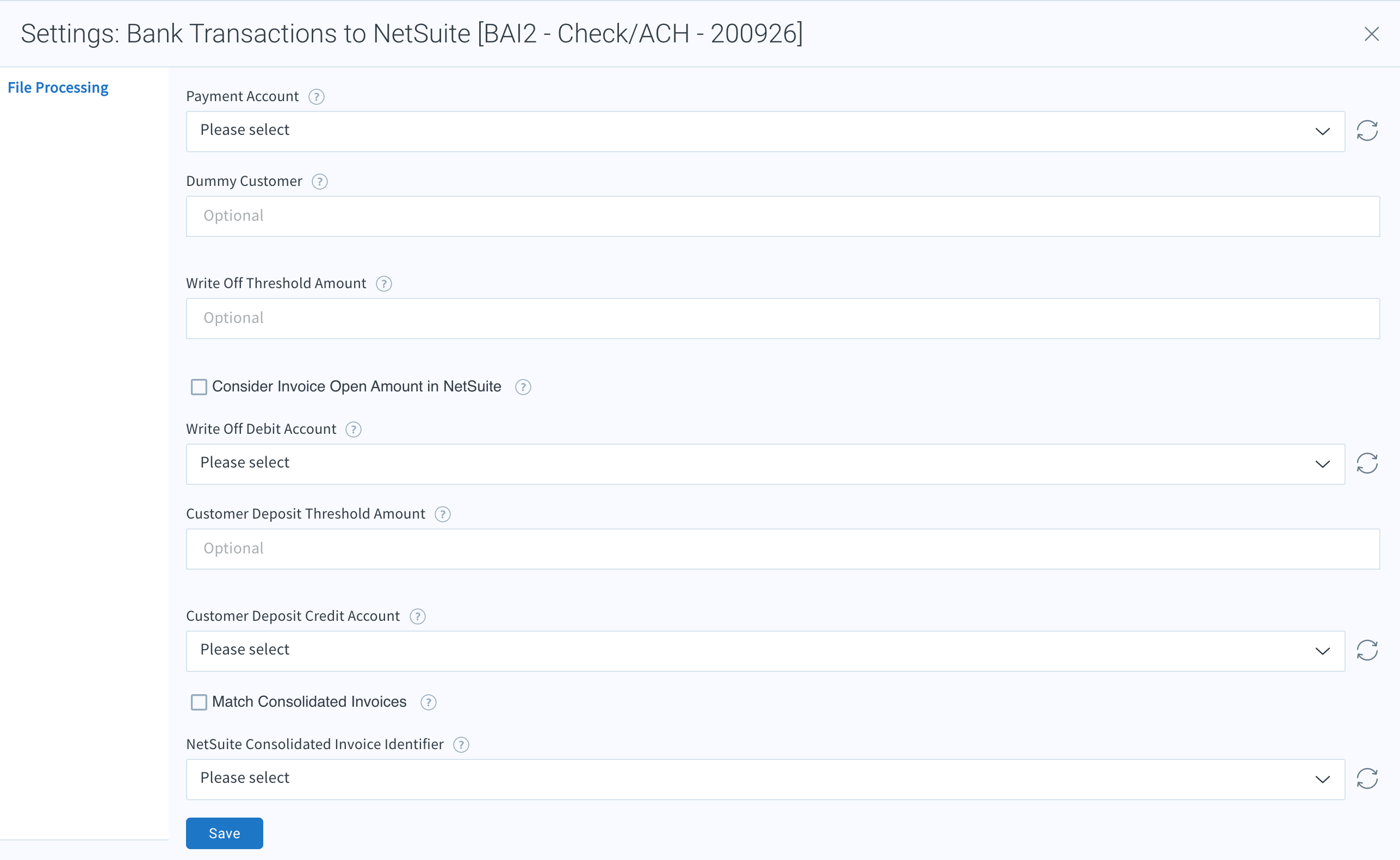 Write Off Threshold Amount:

Provide the threshold amount or percentage for which you need to create a write-off. For percentage, provide a number followed by the % character.

Example: 10%

Consider Invoice Open Amount in NetSuite

: Check this box if you want to consider invoice open amount as well in NetSuite to create a journal entry. If you uncheck this box, only the amounts available in the bank file are considered to decide if the transaction is eligible to create a journal entry.

Write Off Debit Account

: Select the account from which the threshold amount will be debited. This account is used to create a journal entry
Note: This is applicable to all the payment types and file types.