Use the following steps to set up a free OneLogin account:
If you do not already have a OneLogin account, navigate to OneLogin to sign up for a OneLogin account.
Enter the details for all required fields, and click Get Started.
Click Verify in the verification email to set your initial password.
Add the integrator.io app to your OneLogin account
Log in to your OneLogin account.
Click the Applications tab.

Click Add app.

In the search field, type "oidc", select OpenId Connect (OIDC) from the list, and click Save.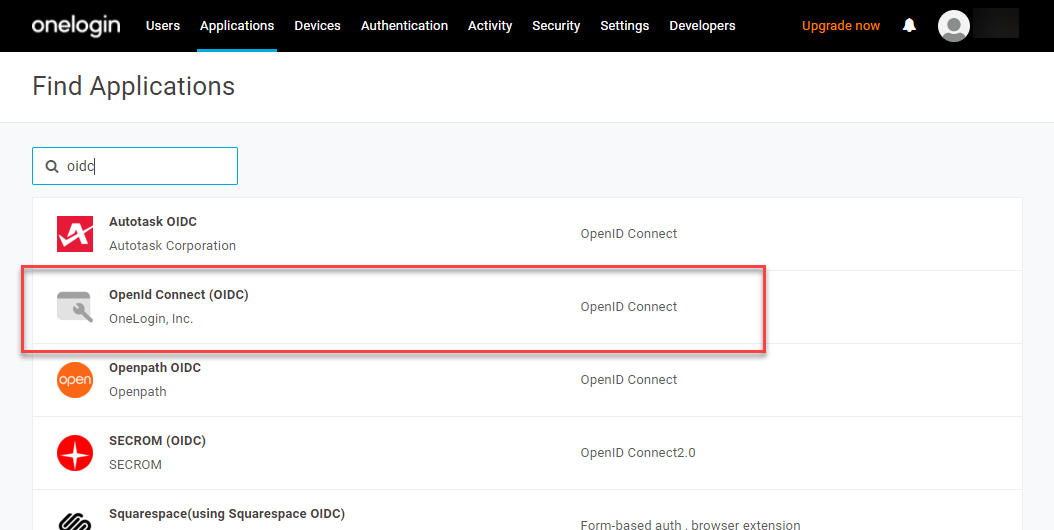 Select the Configuration tab in the left navigation pane, and enter your Login URL and Redirect URI.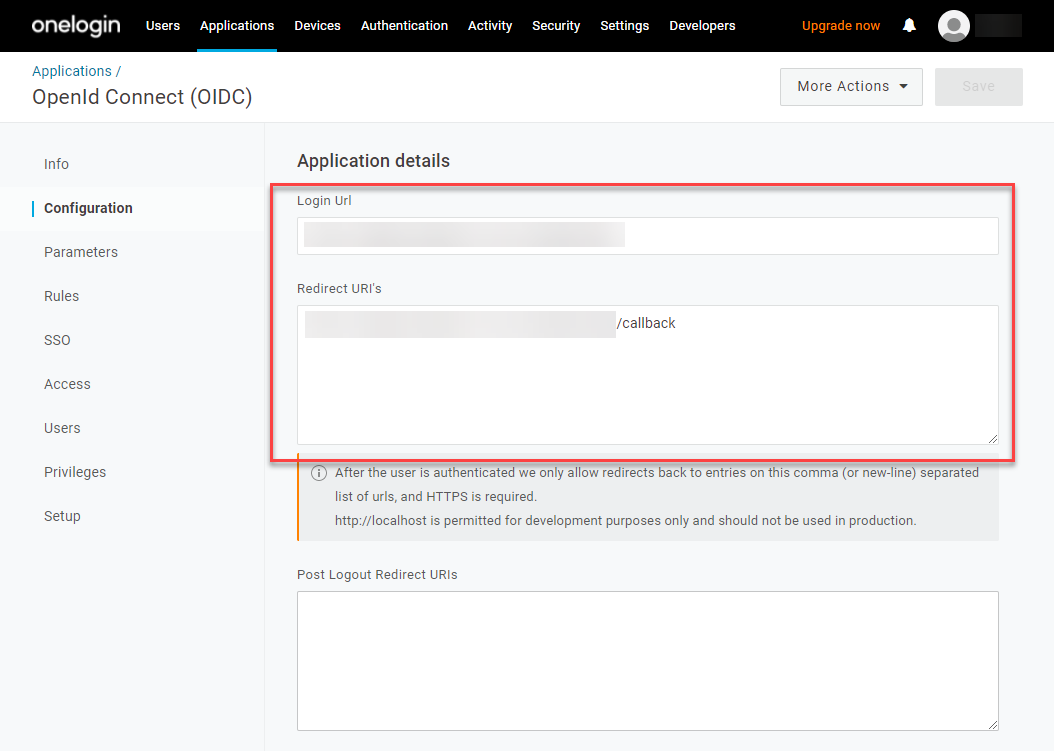 Select the SSO tab from the left navigation menu to retrieve your Client ID, Client Secret, and Issuer URL.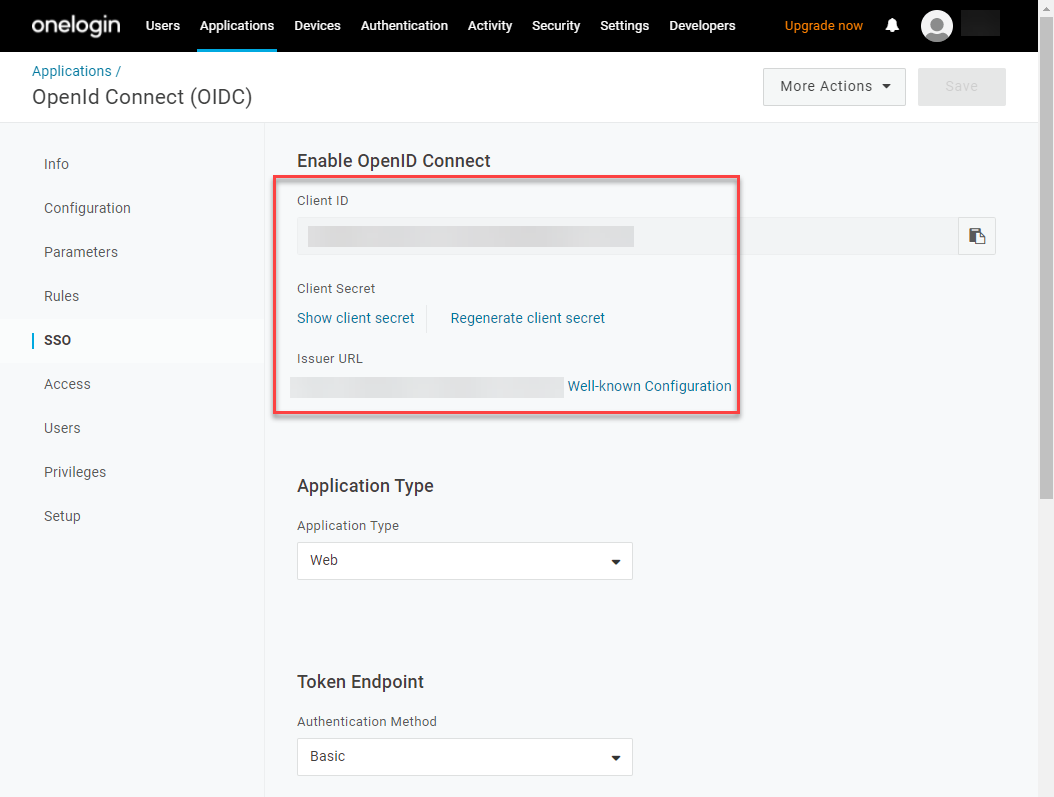 Click Save.
Select the Applications tab in the top navigation menu to verify the application is configured.